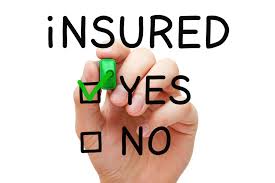 Get DAY ONE coverage up to $50,000! **
Two product options are available: Express Issue Deluxe Whole Life and Simple 20 Year Term DLX
Both life insurance products offer the following benefits:
Apply over the phone in minutes
No medical exams or bodily fluids testing. ***
Simple application with yes/no health questions to help us determine eligibility.
Full death benefit from day one! **
Up to $50,000 in coverage! **
Premiums are guaranteed to never go up.
Death benefit never decreases.
Optional Accidental Death Benefit Rider and Child Rider available.
You may still be considered, even if you've been declined by another carrier!
Watch the video on the coverage HERE
Contact:
Frederick J. Wood
Licensed Agent
Toll Free: (877) 215-3812 Ext. 0
Email: fred@fjwoodandassociates.com
Email: fjwoodlifeinsurance@gmail.com
Or
CLICK HERE to have information emailed to you
New Jersey Producers License # 9720732
Pennsylvania Producers License # 819542
Florida Producers License# W140058
Nevada Producers License# 3246465
*Source: US Centers for Disease Control and Prevention, July 18, 2017.
** For those who qualify.
*** Oral fluid/HIV testing collected by a paramed is required for WI applicants.
Issuing Life Insurance Company is United Home Life
Policy forms: 200-466, 200-788 (UHL); 18-466, 18-788 (UFFL).
Rider forms: AD-66, 200-356 (UHL); 18-119, 18-356 (UFFL).
Product/rider availability varies by state.