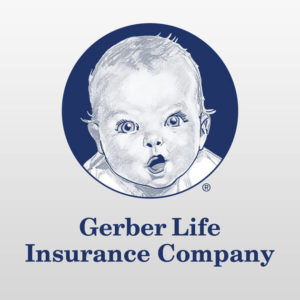 If a college education for your child is part of your plan, now is a great time to learn the ins and outs of the Gerber Life College Plan. Here's why:
Secure Growth
The Gerber Life College Plan grows in value over time and isn't impacted by interest rates or the ups and downs of the stock market to help pay for college when your child is ready. Receive a guaranteed payment of $10,000 to $150,000 when your policy reaches maturity, as long as premiums are paid.
Flexible Use of Money – for College or Anything Else
Unlike 529 plans or educational IRAs, you can use the payout money from your Gerber Life College Plan for college expenses or anything else. You're giving your child a head start in life – no matter what your child's future brings.
Adult Life Insurance Protection
If something happens to you prior to maturity, the full benefit amount will be paid to your beneficiary.
Life insurance benefit provides greater peace of mind
No Outrageous Investment Fees
Unlike other plans there are NO program management fees, sales charges or other investment fees that eat up your money.
Since you're a busy parent, we make it easy for you to apply over the phone in minutes.
If you need help in finding a policy that fits your budget and your family's needs, call:
Fred Wood at (877) 215-3812 ext. 0 for more information with no obligation.
The Gerber Life College Plan is issued in all states. State requirements may vary somewhat. Please refer to the policy for limitations and exclusions that may apply. If the insured dies by suicide within two years from the issue date (one year in ND), the only amount payable will be the premiums paid for the policy, less any debt against the policy.
Policy Form Series ICC09-PIE and PIE-09.
Benefit amounts are subject to Gerber Life insurance limits. A Buyer's Guide to Life Insurance and a Policy Summary are sent with all policies. You can get them without applying for insurance by writing to us. Payment of benefits under the endowment policy is the obligation of, and is guaranteed by, Gerber Life Insurance Company. Guarantees are based on the claims-paying ability of Gerber Life. No physical exam is necessary in most cases. Coverage is dependent on answers to health questions, and a physical may be necessary for applicants age 51 and older who apply for more than $100,000 of coverage.